Posted by Bavarian Clockworks on 11th Jan 2018
Do you have a favorite cuckoo clock manufacturer?
When shopping for an authentic German cuckoo clock, do you pay attention to the intricate, carved details or is overall style more what draws your eye to a piece? Regardless of the pull, it's hard to deny the appeal of a well-made cuckoo clock. There are several key cuckoo clock manufacturers that are known for their style and attention to detail. In fact, knowing who makes cuckoo clocks is a contributing factor for many in deciding which clock to buy.
Let's take a deep dive into who makes cuckoo clocks and learn more about these famous manufacturers.
Hönes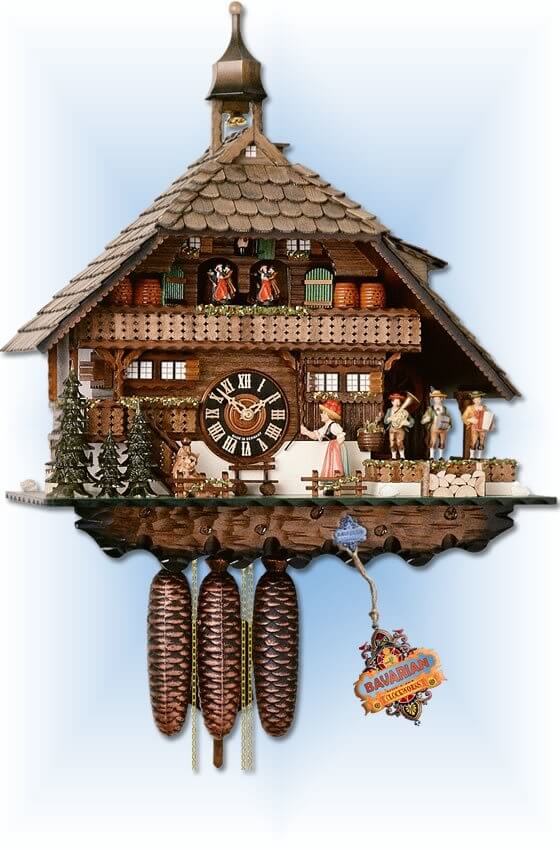 Hönes clocks are regarded as some of the best in the world because of their high craftsmanship and value. They also have deep roots in the German Black Forest region. These clocks are not mass-manufactured, which means you get quality over quantity every time. When you purchase a Hönes clock, you are also supporting small businesses, as many of the artisans who work with these clocks are part of family-run firms.
What sets a Hönes cuckoo clock apart from other manufacturers is its fine detail in both looks and sound. You may be hard pressed to find a crisper cuckoo or a smoother finish. They are located in Titisee-Neustadt where each of their cuckoo clocks is made by hand.
Rombach and Haas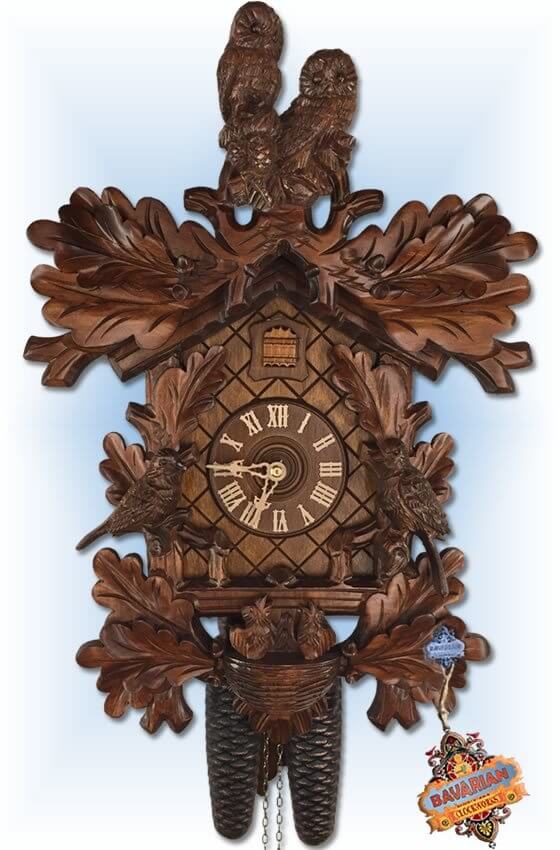 Since 1894, Rombach and Haas have been at the forefront of making cuckoo clocks in the heart of the Black Forest region. Their unique wooden designs is what makes Rombach and Haas cuckoo clocks such a gift for those who purchase one. The business is run by fourth-generation owner, Ingolf and Conny Haas, and is dedicated to the same level of workmanship that popularized the clocks.
Rombach and Haas does modern cuckoo clocks as well as traditional ones. With such a wide array of styles to choose from, it's no wonder that this company has managed to capture the hearts of so many customers over the years. Their commitment to providing the best in quality amongst cuckoo clock manufacturers is unparalleled.
Anton Schneider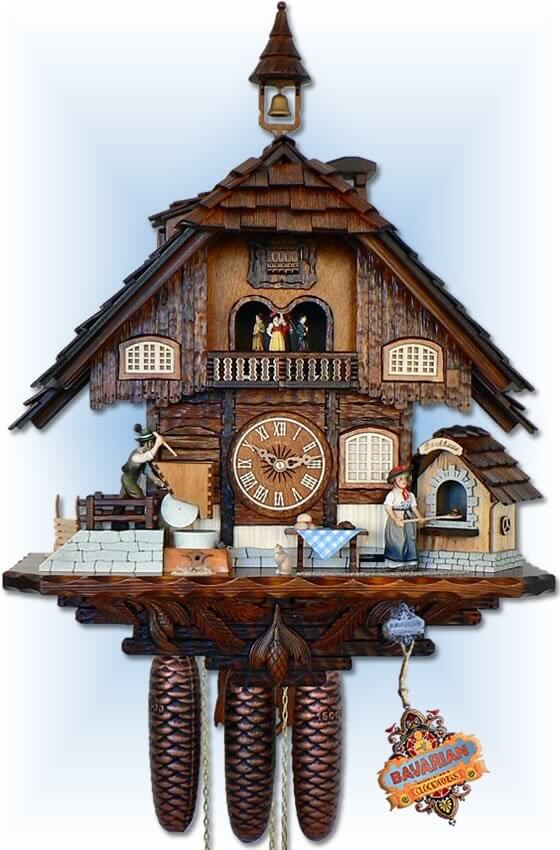 Many cuckoo clock makers are borne from a long-standing craftsman tradition, and Anton Schneider cuckoo clocks are no exception. This is a manufacturer that takes it crafting very seriously, and you can see the attention to detail they put into every clock. This clock factory was founded by Anton Schneider himself in 1848 and is now in its sixth generation.
Anton Schneider today is one of the most modern clock factories in Germany, but that doesn't mean they've done away with producing clocks by hand. In fact, they say every Anton Schneider clock produced at their factories is still designed and carved by hand from a dedicated craftsman. This level of novelty is exactly why Anton Schneider has remained a top cuckoo clock maker through the generations.
Adolf Herr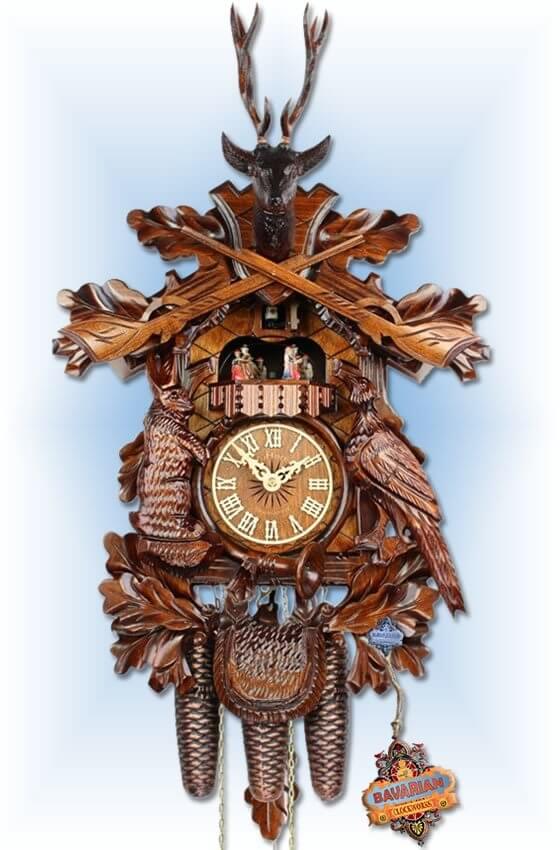 When it comes to finding out who makes cuckoo clocks with the best quality, the answer might just be Adolf Herr. This sixth-generation clockmaker is best known for its traditional and chalet style cuckoo clocks. Each Adolf Herr cuckoo clock comes with a certificate of authenticity, which only speaks to the high degree of quality each of their products is held to.
All Adolf Herr cuckoo clocks are made with linden wood sourced directly from the famous Black Forest region in Germany. These clocks are also known for their nostalgic qualities, as their designs are often quintessentially German and offer a cozy, homely vibe for any space. Adolf Herr is at the helm of German craftsmanship and artistry.
Making cuckoo clocks is an age-old art originally from the Black Forest region in Germany, and this art form has lived on from the 19th century to produce some of the most exquisite clocks on the market today. Who makes cuckoo clocks is just as important as the kind of clock you purchase, so make sure to browse these top manufacturers before making your decision.