Posted by Bavarian Clockworks on 3rd Oct 2018
Oktoberfest, the biggest beer festival in the world, kicked off in Munich on September 22nd and will continue until October 7th, 2018. Take a journey through time and join millions of other guests in traditional Bavarian Tracht, for this special occasion which last year attracted more than 7 million visitors, a number that continues to grow year on year. German Americans make up the largest Ancestry group, so Oktoberfest has dedicated attendees every year from every corner of the United States.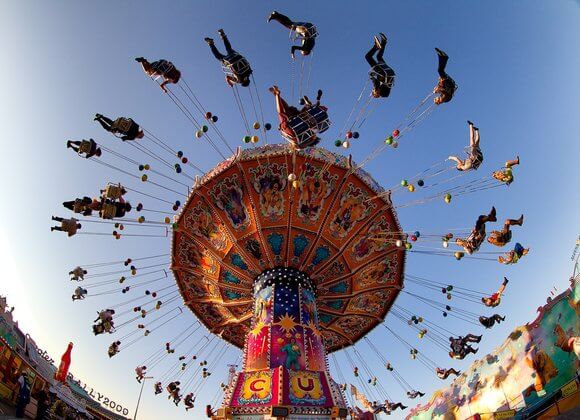 Here are some fun facts about the internationally renowned event in Munich:
7.2 million visitors in 2017
100,000 seats
6.9 million liters of beer are consumed throughout the duration of the festival
20 small tents and 14 large tents
The Hofbräu tent is, with a total of almost 10,000 seats, the largest beer tent at the Oktoberfest.
If you can't make the Oktoberfest celebrations in Munich, we've done the research and compiled a list of some of the best Oktoberfest events across the country.
Good excuse for a Fall vacation. Prost!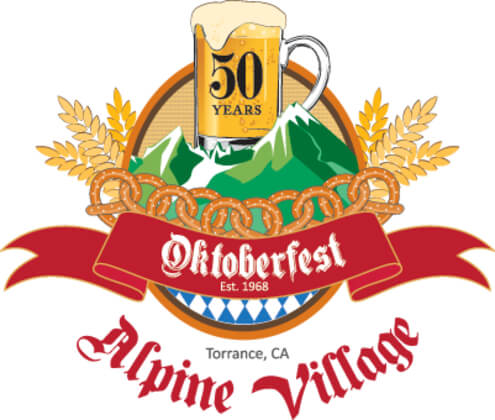 Alpine Village - Torrance, California
http://alpinevillagecenter.com/oktoberfest/
Dates: September 7th - October 27th
One of the oldest and largest Oktoberfest events in the United States. Alpine Village hosts traditional Bavarian fun, where guests can expect music supplied by the likes of Oom Pah Pah party bands, German food like Pretzels, Pork Schnitzels, Alpine Weiner Dog (sandwiches ;) ) and lots of German beer on tap brewed by Paulaner. There is a special German American Day celebrated on October 7th, with special events kicking off at 11 am.
Big Bear Lake, California
https://bigbearevents.com/oktoberfest/oktoberfest-101/
Dates: September 8th - November 3rd
Set in the idyllic setting of Southern California's San Bernardino Mountains, it would be difficult to beat the location under the colors of Fall. The 48th annual Oktoberfest celebrations start in mid-September and runs right through until November 3rd when they have the festival ¨Grand finale¨ scheduled, promising the best in German beer & music. Between the beautiful setting and the entertainment schedule, this Oktoberfest event would be difficult to beat for a Fall getaway.
Cincinnati, Ohio
http://www.oktoberfestzinzinnati.com/
Dates: September 21st-23rd
The first Oktoberfest in Zinzinnati was held in 1976 and has grown to be one of America's largest beer festivals attracting 575,000 attendees each year. The event showcases the rich German Heritage in America's Southwest Ohio. German music, food and beer promises to keep guests entertained throughout the weekend. If watching hundreds of mini dachshunds dressed in hot dog buns racing one another is your thing, then this is the best Oktoberfest event for you!
San Francisco, California
https://oktoberfestbythebay.com/
Dates: September 21st - 23rd
Oktoberfest By The Bay claims to be ¨the best in the West¨. Celebrated across 3 days in September. This years event will be headlined by a 21 piece - Chico Bavarian Band who will be playing for the duration of the event. Traditional Bavarian dancing performances will be provided by The Nature Friends Schuhplattler every other hour. On Sunday, the final day of the event, Oktoberfest By the Bay teams up with United German American Society to host some German traditions - parades, log cutting, and traditional dancing.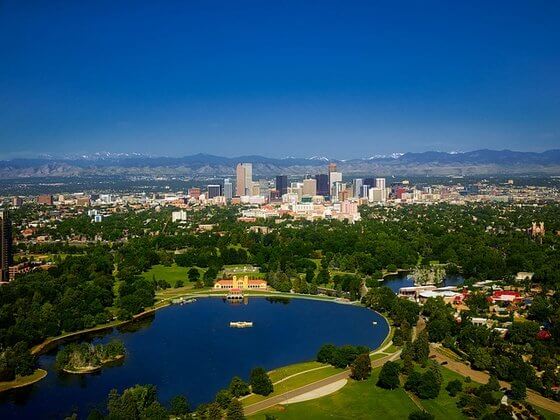 Denver, Colorado
https://thedenveroktoberfest.com/
Date: September 21-23rd & September 28-30th
This year will mark the 49th Denver Oktoberfest, one of the longest running Oktoberfest festivals in the United States. What started in 1969 with some Pretzels and a few kegs of beer, has since grown into an annual event that attracts 350,000 visitors across 4 days of festivities. Keg bowling, anyone?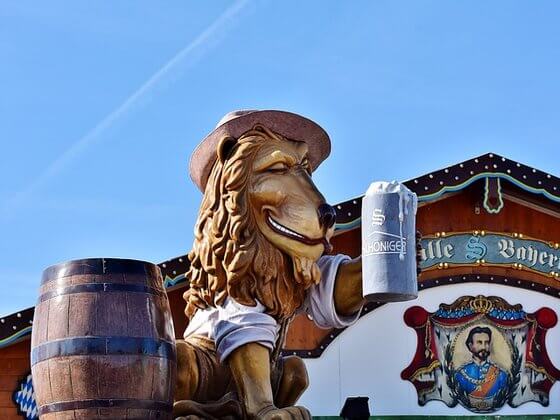 La Crosse, Wisconsin
https://www.oktoberfestusa.com/
Dates: September 27-30th
This event is now coming into the 58th year, making it the longest running Oktoberfest in the midwest. This event is a permanent fixture in the calendar year for every La Crosse resident and across the United States. Parades, music, dancing, German beer & food, make it one of the best destinations in the US to celebrate Oktoberfest.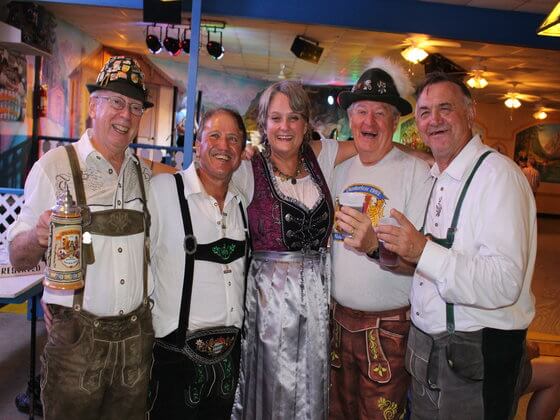 Helen, Georgia
Dates: September 9th - October 28th
Helen, known as the Alpine village with Bavarian charm, sits on the edge of the incredible Blue Ridge Mountains. The 48th annual Oktoberfest kicked off this year on September 6th, with weekend events happening until the September 27th. Then Oktoberfest events will be daily until the closing date of October 28th. Visitors can expect lot's of German music, dancing, food, and beers from this celebration of the internationally renown beer festival.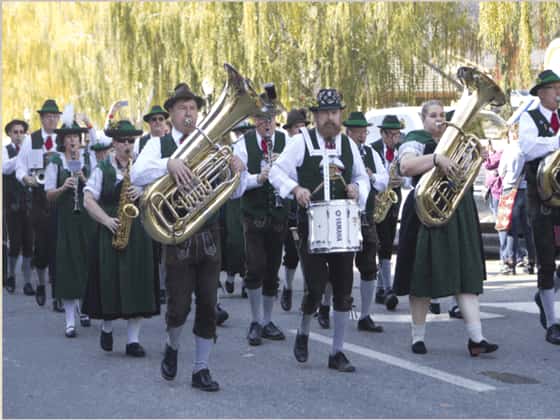 Leavenworth, Washington
Leavenworth is located in Washington's States Cascade Mountains and is modelled on a Bavarian village. According to the 2010 census, there are fewer than 2,000 residents living in the town. During Oktoberfest, the town swells considerably during the three weekends of events October - 5 & 6th, 12 &13th, 19 & 20th, so be sure to book your accommodation early! It is now ranked as one of the best Oktoberfest events in the country.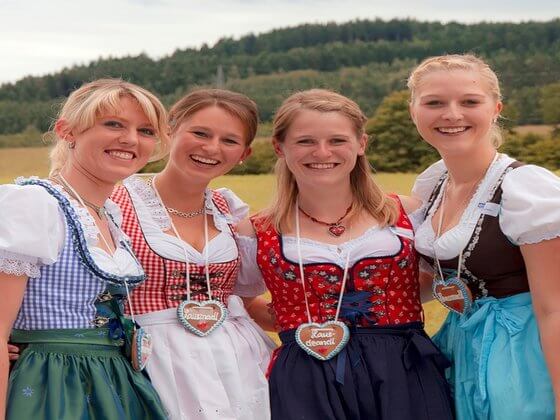 Hermann, Missouri
https://experiencehermann.com/hermann-missouri-yearly-attractions/hermann-missouri-festival-events/oktoberfest-hermann-missouri
Each weekend in October
Hermann hosts Oktoberfest every year for four full weekends throughout the month of October. This event attracts visitors from across the United States, who don't just come for the Oktoberfest celebrations but to witness this beautiful town reflected in the colors of Fall. It really is a breathtaking place to take a break during these autumn months. Why not plan a trip here during the one of the biggest Oktoberfest events in the us?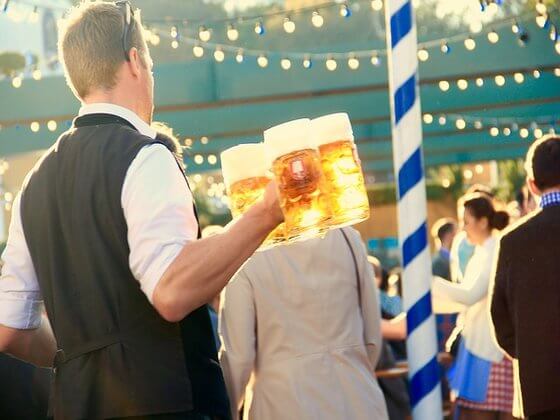 New Ulm, Minnesota
Oct 5th, 6th & Oct 12th, 13th
New Ulm's Oktoberfest celebrations run across two weekends in October, 5-6th & 12-13th. Voted one of the best Oktoberfest celebrations in the country, it's a tempting alternative if you can't make it to Munich. Visitors can expect lots of Traditional German music, dancing, food, and Beers! It's also a good excuse to visit the local vineyards.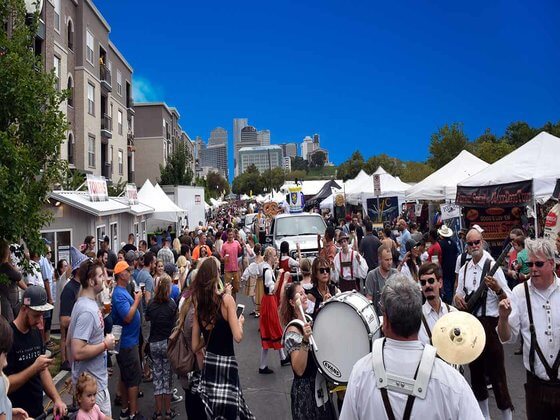 Historic German Town – Nashville, Tennessee
https://thenashvilleoktoberfest.com/
Dates: October 11-14th
Nashville has been hosting this Oktoberfest event since 1980. Now entering it's 39th annual year, they know how to host one of the biggest Oktoberfest events in the US. Expecting more than 250,000 people to attend this year's event, there is a host of activities planned for the 3-day event. A glimpse of the entertainment includes the Dachshund Derby, 5k Bier Run, Live German Music, and an Annual Pup Parade. There are many more events planned and a constant supply of German Beer & Food.
Tulsa, Oklahoma
Dates: October 18th - 21st
The USA Today has ranked Linde Tulsa's Oktoberfest as one of the best in the country. This year marks the 40th annual event in the River West Festival Park, overlooking downtown Tulsa. There will be a huge range of entertainment during the weekend in 40 huge tents similar to those you'd find in Munich, lot's of music, dancing, beer drinking, and traditional german food on offer. The special event is the das Glockenspiel presented by Williams - which is music, and a dance that emulates a human cuckoo clock!
For next year….
Mount Angel, Oregon
This event attracts more than 300,000 people every year during this 4-day Oktoberfest event which runs on 12-15th September 2019. Put it in your diary, it's set to be bigger and better. If you do make it to Germany for Oktoberfest, why not make your way to the Black Forest region for some spa treatments and cuckoo clock shopping.
Share this Image On Your Site